---
Cuno Amiet: Life and work on Oschwand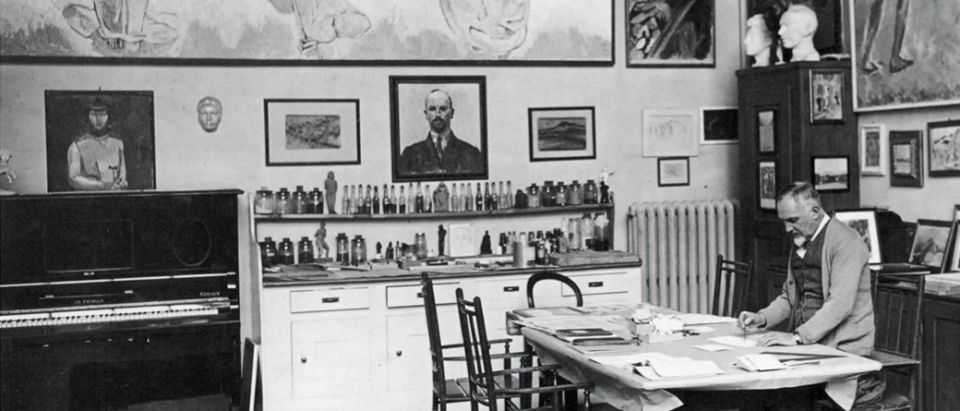 Among other things, our last blog entry was dedicated to Amiet's seemingly expressionistic «still life with lemons»; an oil painting which is part of the Bromer Art Collection. As a Swiss member of the German art group «Brücke», Cuno Amiet participated in the European Avant-garde movement in the beginning of the 20th century.
In 1908, the same year he painted «Still life with lemons», the Amiet family commissioned the young architect Otto Ingold to build an art nouveau house on the Oschwand. The Oschwand is a hill in Bern's countryside. Furthermore, in 1912 they rebuilt the nearby farmhouse to an artist's studio. Henceforth, Oschwand becomes a meeting place for artists, collectors, writers and also for painting students. During this period, Amiet obtains important orders, for instance the «Jungbrunnen»Loggia-decoration within the newly inaugurated «Kunsthaus» in Zürich, which he finishes by 1917.
At the same time, Amiet participates in several national and international exhibitions; he travels all around Europe and visits art metropolises like Rome, Munich, Berlin und Frankfurt am Main. By 1914 the «Kunsthaus» Zürich organizes a solo exhibition displaying 124 artworks by the artist. After Ferdinand Hodler's passing, Amiet was considered to be Switzerland's most important living artist.
As a successful artist, Amiet lived a quite eventful life. Nevertheless, he managed to spend a fairly long time on Oschwand. Within the idyllic scenery, nearby bromer kunst's venue, Amiet got inspired for lots of his paintings and drawings. The Bromer Art Collection includes a noteworthy artwork, in which Amiet depicts the autumnal landscape around Oschwand in 1922.
The painting is stirred up by brush strokes. Different colour fields constitute a landscape, in which a village can be seen. The scenery conveys a sense of rural remoteness and unspoiled nature; attributes that still can be experienced when visiting Oschwand nowadays.
Besides «autumn on Oschwand», there is another canvas from the Bromer Art Collection, which was painted in 1933 and also depicts a scene on the Oschwand. The Painting «Rosebush after thunderstorm» represents a detail from Cuno Amiet's splendid garden, next tot he artist's house.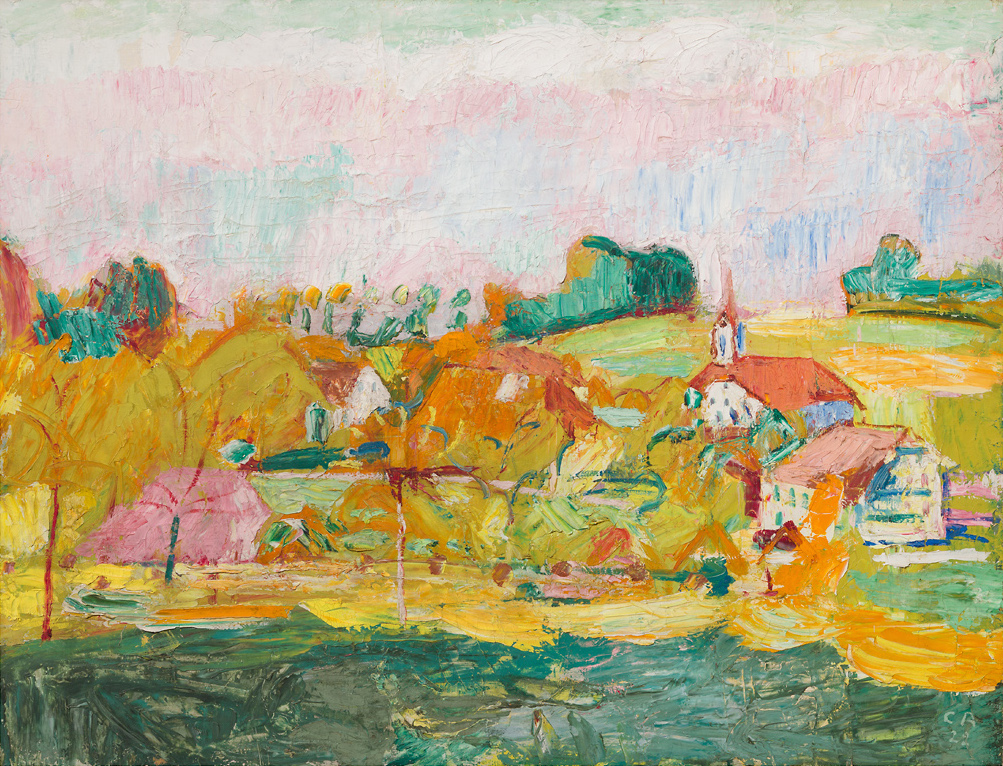 Cuno Amiet, "Herbst auf der Oschwand", 1922, oil on canvas, 65 x 84 cm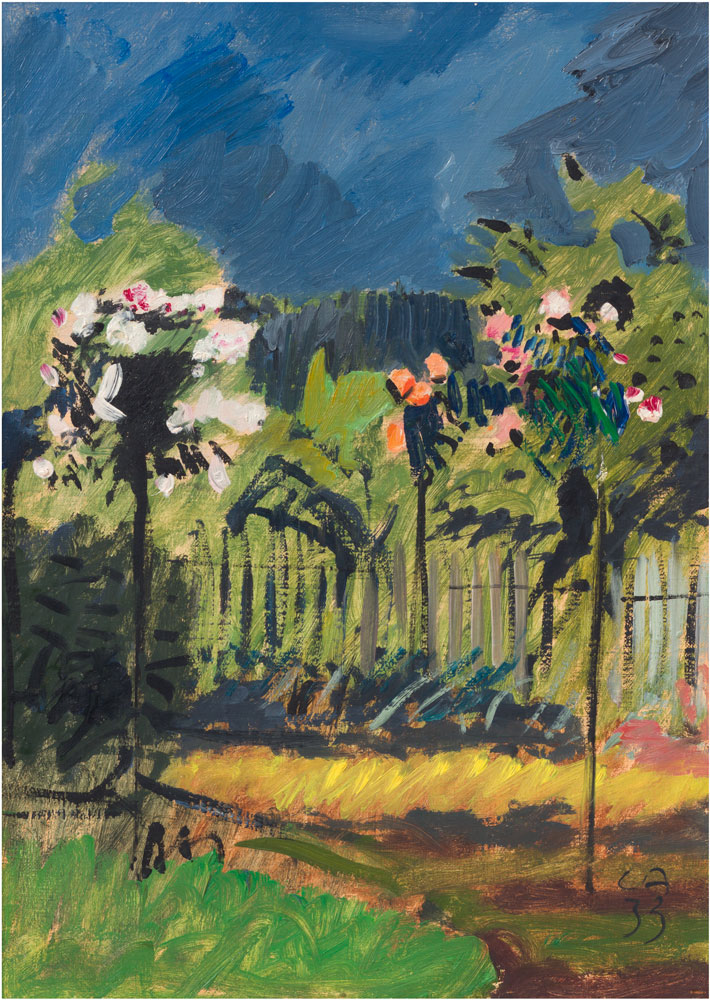 Cuno Amiet, "Rosenbäumchen nach dem Gewitter" (Rosebush after thunderstorm), 1933, oil on canvas, 46 x 33 cm
Amiet's paintings often depict garden scenes; flower still lives and harvest scenes. His choice to paint similar subjects may arise from the setting that surrounded Amiet during his lifetime in his artist's house on Oschwand.
Because of the national and artistic importance of Amiet's harvest scenes, we decided to dedicate our next and last blog entry about Cuno Amiet to his famous apple harvest paintings.