---
Gallery complex with over 1500m² exhibition space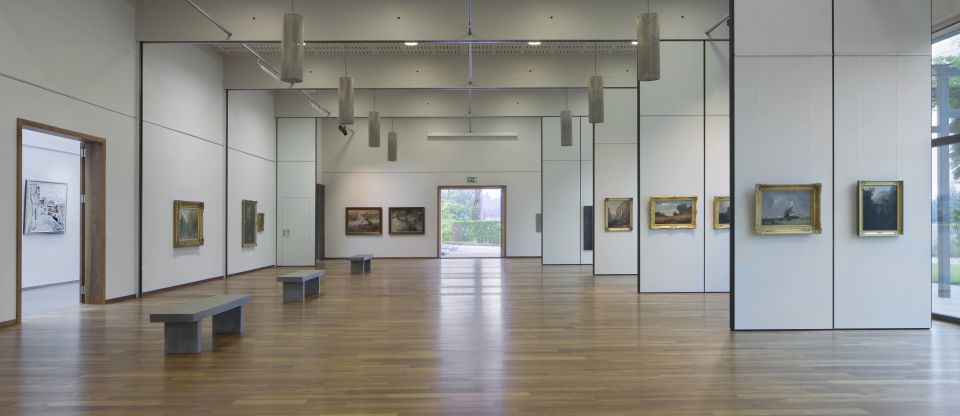 bromer kunst is an internationally networked Swiss art gallery.
The spacious facility of the 1500m² gallery complex presents Swiss and international art of various styles and epochs. Thematic and artist-specific shows are presented regularly. The activities of bromer kunst focus on conceiving exhibitions, consulting and art dealing. In addition, bromer kunst is dedicated to a cultural commitment, for instance in realizing artistic projects.
The gallery building, which is located at the fringe of a natural preserve area, was designed by the architect Dr. Marie Aigner from Munich in collaboration with Bromer Architects. The facilities also include a depot and a multifunctional media room. The climatic and light conditions within the facility are controlled frequently and correspond to the standard requirements for the optimal conservation of artworks with different properties. Adequate storage and showroom areas are of great importance to bromer kunst.